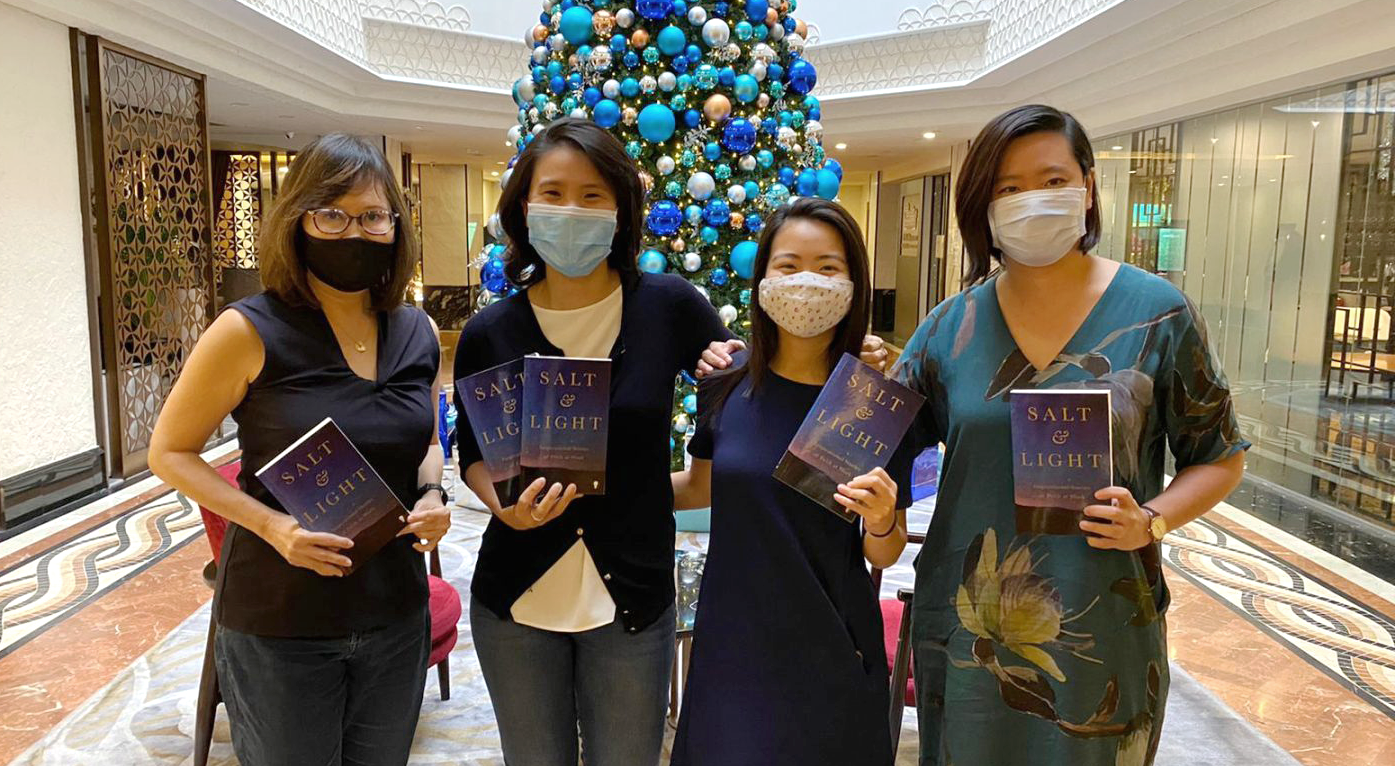 Salt&Light writers with our first book on testimonies of faith at work, published in December. All photos by Salt&Light.
Three years ago, we kickstarted the public ministry of Salt&Light when our website went live on Jan 8, 2018.
You probably are aware that the public ministry of Jesus lasted three years too. In those three years, He healed the sick, raised the dead, and offered salvation to all men for all time.
That's a high bar to live up to. We'll content ourselves with a more human standard – that of the Apostle Paul, when he declared in Acts 23:1: "Brethren, I have fulfilled my duty to God in all good conscience to this day."
The duty of Salt&Light is spelt out in our vision statement: To transform the marketplace, one story at a time.
That's the call we've tried to be faithful to the past three years. We've looked to publish story after story, devotional after devotional, thought piece after thought piece, that might help transform hearts and minds, pointing readers to the goodness of God and the transformative impact of living a life in godly wisdom.
In the process, we've had our eyes opened to the power of God at work on this earth. Here are three key lessons we've learnt in the past three years: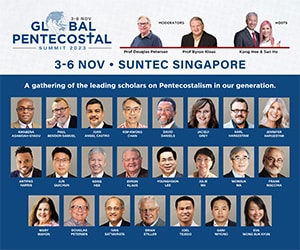 3 lessons learnt in 3 years of Salt&Light
1. God is doing more than we can imagine
"Now to him who is able to do immeasurably more than all we ask or imagine, according to his power that is at work within us …" (Ephesians 3:20)
Salt&Light has published more than 1,600 stories in three years, averaging almost 1.5 new posts a day! The majority of these are profiles and interviews of people living out their calling in whatever realm they're called to.
We've had our eyes opened to the power of God at work on this earth.
That means that each week, the writers at Salt&Light have to find around 10 stories of believers being salt of the earth and light of the world, to glorify our Father in heaven (Matthew 5:14-16).
This feels a tall order. When the team first heard about this expected volume of output, I don't think anyone felt confident we would be able to find that many newsmakers.
God surprised us, of course. You wouldn't believe how many stories He's shown our way, whether it is through church workers and missions agencies giving us tip-offs; reading between the lines of news articles to surface the faith testimony of newsmakers; or readers messaging us to let us know about someone you know who's shining for Jesus.
The team, by this point, now works with an assurance that the stories aren't going to dry up anytime soon. Thanks to "He who is able to do immeasurably more than all we ask or imagine" (Ephesians 3:20), we know there are many more testimonies yet to be told.
2. God helps people do more than they can imagine
"And I pray that you, being rooted and established in love, may have power, together with all the Lord's holy people, to grasp how wide and long and high and deep is the love of Christ, and to know this love that surpasses knowledge—that you may be filled to the measure of all the fullness of God." (Ephesians 3:17-19)
We know all about the love of Christ. But note what is needed from us to really be filled with the fullness of God: 
• Love – not just fleeting, occasional love, but love that has deep, established roots
• Unity – not in isolation, but together with the whole church
Put these two together, stir them with the power of the Holy Spirit, and we start to see the fullness of God being manifest in amazing works of faith.
For example, we've had the privilege of writing about:
• The former "Sunday Christian" who now fights economic, spiritual and emotional poverty by creating thousands of jobs around the region;
• The humble pastor whose tireless efforts saw more than 1 million meals delivered to migrant workers amid the COVID-19 pandemic;
• The woman who, having herself struggled with schizophrenia, now runs a portal for others dealing with mental concerns.
We who receive love from God are empowered to power out love for our fellow man, in such a manner that they, too, might come to know the love of Christ.
How do they do it? God only knows.
3. God is needed now more than ever
"His intent was that now, through the church, the manifold wisdom of God should be made known to the rulers and authorities in the heavenly realms." (Ephesians 3:10)
The church exists to tell the world about God. We speak light into spiritual darkness; we preach hope to those who feel they are without hope.
At Salt&Light, we won't and can't stop. There are stories to surface, testimonies to tell, lives to transform.
In these days of panic and pandemic, rebellion and riot, disaster and distress, how the world could use more of the manifold wisdom and gentle grace of God!
We have seen how it has transformed lives and landscapes, such as:
• Refugee camps 
• Abandoned babies
• Hardened criminals
But this is just the tip of the iceberg. There is so much more work to be done.
Which is why, while Jesus' public ministry here on Earth was always meant to be contained in three years, here at Salt&Light, we won't and can't stop. There are stories to surface, testimonies to tell, lives to transform.
We hope you'll continue to partner with us in this ministry of making God known to the world.
How can you partner with Salt&Light?
A. Pray for us.
You don't even have to let us know (Matthew 6:6)! But please continue to pray for the team – for our hearts to be pure and teachable, and our hands to be clean and able. For us to abound in resources to abound in every good work (2 Corinthians 9:8).
B. Share our stories.
A fundamental principle of social media is that the more a story is read, liked, and shared, the more likely it is to appear on other people's feeds. If you see a Salt&Light story that resonated with you – don't be afraid to share it! Don't put the light under a bowl – let it shine before others! (Matthew 5:15-16)
C. Point us to testimonies.
If you have an amazing story to tell about how you have seen God working in your life and in the marketplace, or if you are inspired by someone in your midst and feel their story will inspire others too, let us know! We can't wait to hear and amplify their testimony!
D. Donate to our ministry.
Salt&Light is an independent, kingdom project that depends on the support of individuals and organisations. As a non-profit, every dollar donated goes to funding our editorial operations. If you've benefited from the work of Salt&Light, consider making a donation or buying a copy of Salt&Light's first book to support us!
https://saltandlight.sg/book/
If you have enjoyed reading Salt&Light...
We are an independent, non-profit organisation that relies on the generosity of our readers, such as yourself, to continue serving the kingdom. Every dollar donated goes directly back into our editorial coverage.
Would you consider partnering with us in our kingdom work by supporting us financially, either as a one-off donation, or a recurring pledge?
Support Salt&Light