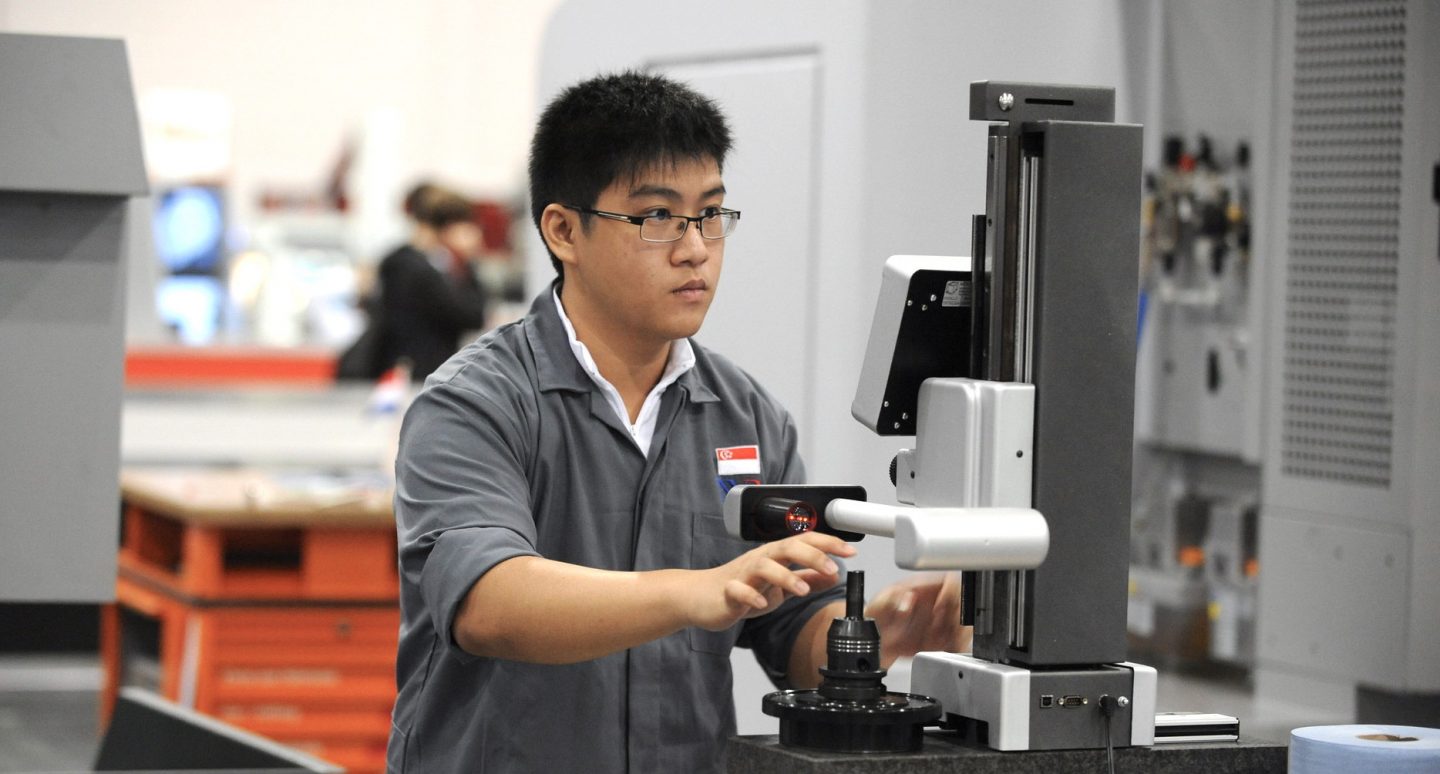 One of the characteristics of a great organisation is that of developing a culture that understands the value of "one percent-ers", the habit of taking the small initiatives that can make a large impact.
Clubs in the Australian Football League have identified four key "one percent-ers" that have the potential to give a team a noticeable competitive edge.
So important are these skills that clubs record the number of one percent-ers each player performs in every game.
Chick-fil-A is the third largest restaurant chain in America and has developed its culture using "one percent-ers" to connect with customers.
Staff have been trained to connect with customers by making eye contact, sharing a smile, speaking enthusiastically and making a connection. And leaders are required to set the example using these four "one percent-ers".
On reflection, it struck me that the department stores and diners that I am most likely to visit are places where staff take small initiatives that encourage me to want to return.
God of excellence
So what does this have to do with our churches?
Quite a lot, I suggest – because excellence attracts! And our God is a God of excellence.
Excellence is a standard that should continually occupy our thinking (Philippians 4:8-9).
God's name is excellent (Psalm 8:11,9), God's works are excellent (Deuteronomy 32:33-4), God's ways are excellent (2 Samuel 22:31) and God's will is excellent (Romans 12:22).
Excellence is a standard that should continually occupy our thinking (Philippians 4:8-9).
Noted author, Thom Rainer, wrote a book called Breakout Churches, the story of 13 churches and the leaders who moved them from stagnancy to growth and from mediocrity to greatness. The research team began with 400,000 churches and ended with 13.
He writes: "An environment exists in the breakout churches that can best be described as an 'environment of excellence'.
"Everything the church does, and is, gets measured against a barometer of excellence. From the cleanliness of the nursery to the quality of the preaching, "good'' is never enough. The church demands excellence in all things. They don't want to do anything unless they are doing their best."
The genuine "one percent-er" person is continually thinking of ways to add value to people.
We need to oppose mediocrity.
Oswald Chambers said: "Acting in a slovenly way is an insult to the Holy Spirit."
The Apostle Paul echoes these sentiments where he says:"Whatever you do, work at it with all your heart, as working for the Lord, not for people, since you know that you will receive an inheritance from the Lord as a reward. It is the Lord you are serving." (Colossians 3:23-24)
On another occasion he said, "But just as you excel in everything, in faith, in speech, in knowledge, in complete earnestness, and in your love for us – see that you also excel in the grace of giving." (2 Corinthians 8:7)
Developing the "one percent-er"
So what are the characteristics that we need to look for and develop in people so that we might develop a culture of excellence where people are continually inspired to live a lifestyle of "one percent-ers"?
I suggest the following people who:
•  

Value people
John Maxwell teaches that it is only people who value people that will add value to people and will consequently encourage others to add value to people.
•  Go the second mile (Matthew 5:41)
Chick-fil-A has a second-mile culture which they define as "doing good gestures that most customers wouldn't expect from a fast food restaurant. It is doing more than you have to. Not only making sure that guests have a pleasant experience, but going above and beyond to make them feel like family."
•  Are creative
The genuine "one percent-er" person is continually thinking of ways to add value to people. It becomes an attitude that defines them. Christians have the most Creative Person living within them who will prompt "one percent-er" people in the most creative and unusual way.
At the beginning of the COVID-19 outbreak, Sue and I were prompted to place a package in each letterbox in our street with a container of hand sanitiser and a note that we were praying for them. Recently we felt prompted to deliver a tray of coffees and cakes to the staff of our car repairer for the excellent work they did in repairing Sue's car.
•  Take initiative
They don't wait to be asked. They are highly motivated and have come to realise that it is "more blessed to give than receive." (Acts 20:35) Every time they get with people, they naturally add value to people with "one percent-ers" in their words and deeds.
•  Are humble
They don't need to get any credit for the initiatives they take to add value to people. 
They know that they always have a heavenly audience of one and that is all that matters.
They know that they always have a heavenly audience of one and that is all that matters.
In fact, their great desire is that God might be glorified in all they do.
Great churches and organisations will be characterised by a culture of excellence where people have been equipped to live a life of "one percent-ers" and where leaders model such a life and where newcomers are continually attracted.
"And this is my prayer that your love may abound, with knowledge and all discernment, so that you may approve what is excellent and may be pure and blameless for the day of Christ, filled with the fruits of righteousness which come through Jesus Christ, to the glory and praise of God." (Philippians 1:9-11)
---
This article was first published on Rod Denton: Equipping The Next Generation and is republished with permission. 
If you have enjoyed reading Salt&Light...
We are an independent, non-profit organisation that relies on the generosity of our readers, such as yourself, to continue serving the kingdom. Every dollar donated goes directly back into our editorial coverage.
Would you consider partnering with us in our kingdom work by supporting us financially, either as a one-off donation, or a recurring pledge?
Support Salt&Light