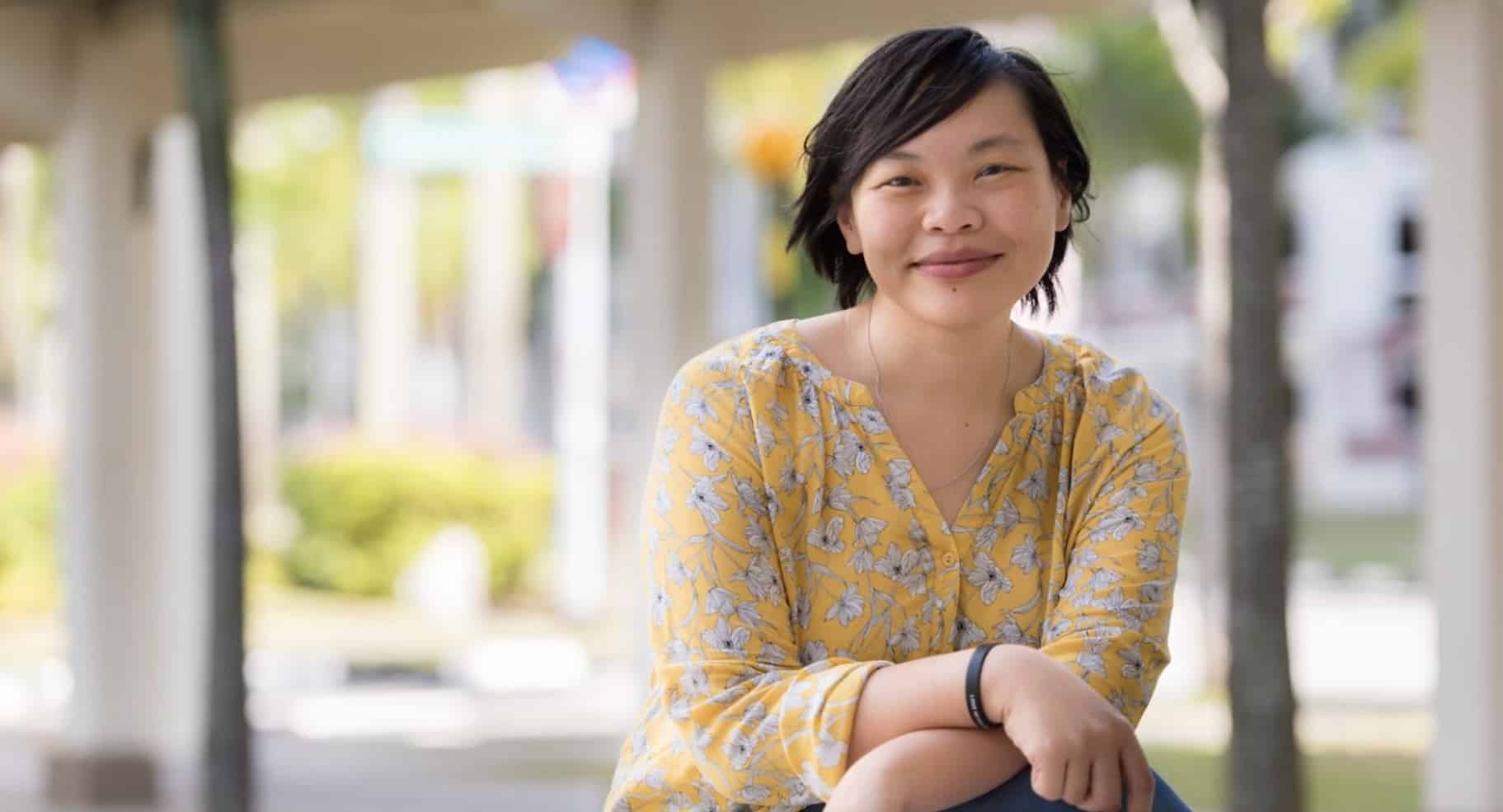 "The fact that I have God in my life gives me a way to steer and navigate. His gift to me is that I know that He has my back even as I take risks," says former Nominated Member of Parliament Kuik Shiao-Yin. Photo by Glen Goh.
Women, once a minority in corporate leadership, have gained increasing influence in all sectors of industry.
Here in Singapore, news broke last week that women made up a record 36% of appointed board directors at top 100 Singapore listed firms in 2022.
This International Women's Day, Salt&Light talks to women leaders in their own spheres to find out what they have learnt as they lead with God as their ultimate CEO.
"God can redeem the darkest of times": Jocelyn Chng, F&B
She is a force to be reckoned with in Singapore's competitive food industry.
Jocelyn Chng, 56, managing director of Sin Hwa Dee Foodstuff and CEO of JR Group specialising in food manufacturing and F&B operations, was named Woman Entrepreneur of the Year in 2001 among other awards. 
Yet she is no stranger to crisis. Her father died when she was just 21, leaving Jocelyn, who was then a second-year university undergrad, in charge of his ailing business. Just when she managed to stabilise the company, her beloved grandmother died, and shortly afterwards, her husband, leaving her a widow at 37.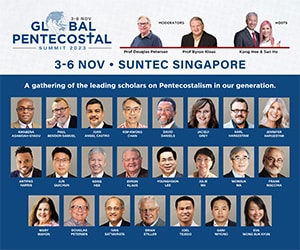 "There's nothing too big for Him. God can move mountains."
Naysayers of her flailing family business disparaged her abilities and innovations. Contractors made off with her money. She also saw the ravages of, first, the Severe Acute Respiratory Syndrome (SARS) and then Covid-19 on her business.
Despite the series of sorrows and setbacks, Chng sees redemption in each soul-wrenching episode.
During the economic uncertainty of Covid-19, Chng's business decisions that once drew detractors turned into lifelines for her companies. In particular, her hot food vending machine business.
When she first launched the machines in 2016, critics did not think hot food vending machines were sustainable on an island with an abundance of hawker centres, food courts and restaurants. 
But when Covid hit, "eateries only doing take-outs and deliveries were so expensive, people turned to our vending machines".
"Because of the better-than-expected business from the vending machines, we were able to get a lot of new insights into customer tastes and eating patterns based on what foods they picked."
Home cooking also became popular during the Covid lockdown, driving sales for her popular range of Kee's pre-mix sauces.
"A lot of people say: 'Wah, you got vision!'
"How can I say I have vision? At that time, it was God who gave the vision," says Jocelyn.
"Now, I am seeing that it was paving the way for us to survive in this situation. It is all God's plan."
Seeing how God redeemed even her hard times has strengthened her faith.
"If you think that God wants you to take on a project, then go and get it.
"There's nothing too big for Him. God can move mountains." (Mark 11:23)
Her darkest moments prepared F&B CEO Jocelyn Chng to steer through COVID-19
"We can build our business on Gospel values": Adriana Lim Escano, Fashion retail  
Adriana Lim Escaño, 45, is the founder of fashion and lifestyle accessories retailer and distributor Abry, which includes socially conscious, multi-label retail concept Mimento. 
Her business started small, with 11 points of sale around Singapore, including retail counters at Marina Bay Sands and Ngee Ann City. The company sold jewellery from foreign labels including Zadig & Voltaire, Buckley London and Les Néréides. 
Yet, Adriana soon found herself in the league of major players.
"At the right time, at the right place, with the right person, the door opened. Unbelievable," she gushes. "God outdid what I could imagine." (Ephesians 3:20)
Fashion is not just a matter of passion for her, says Adriana. The industry is merely one for her to use as a platform to assist others, particularly marginalised women. 
The Central St Martin's College of Fashion & Design graduate formerly worked as a merchandiser for companies that handle inflight sales catalogues. 
She started Abry in August 2008, six months after she married Centre for Fathering and Dads for Life's Bryan Tan. 
Providing this invisible class of women a job, even a part-time one, could be the ticket out of poverty. 
Since day one of Abry, she made it a point to hire elderly women through the NTUC Women's Development Secretariat scheme. 
As the business progressed, she partnered Daughters of Tomorrow in 2017 to offer jobs to the beneficiaries. The charity supports underprivileged women by helping them find employment and upskill themselves. 
These women are widows, single mums, ex-convicts, and people with mental health issues. Since the collaboration started, Adriana has hired nine people from the organisation.
She knows that providing this invisible class of women a job, even a part-time one, could be the ticket out of poverty. 
Many of them cannot hold down a 9-to-6 job because of stigma, or familial obligations. Some of them have special needs children to take care of, or an elderly parent to look after. "I think it's also a confidence thing", she adds.
One of the verses that pilots the company's vision comes from John 14:2: "In my Father's house are many rooms."
Adriana wants her firm to be a home where employees' idiosyncrasies are accepted. Office gossip is absolutely not tolerated. A family learns to love one another despite each person's flaws.
As human beings, we are always trying to get the best deal from others, she says. Christ-centred love is different, though. 
"Jesus didn't go for the best deal. He paid the highest price at the Cross, and He would pay any price for us."
Fashion entrepreneur Adriana Lim Escaño builds her business on Gospel values
"God can use our gifting at any age": Auntie Audrey, Homemaker
At 70, Audrey Lai, better known to her friends as Auntie Audrey, was conducting weekly Bible study for a clutch of Filipina caregivers at the rooftop of Dawson's SkyVille.
The caregivers would settle in their charges (all special needs students) at the Rainbow Centre, Margaret Drive, before crossing the road to Dawson's SkyVille.
There, about 10 to 12 of them would gather with booklets and smart phone Bibles to study the Word.
For Auntie Audrey, this Bible study group was God's answer after a seven-year wait. 
The 70-year-old grandma, a lay leader at her local church, Oikos, in Geylang, had a grandson, Jaymin, who was enrolled at the Rainbow Centre.
When she first accompanied her grandson to the school, she had lamented: "Why, God, did you send me here to waste my time! All these women were yakking away. Everywhere was just noise. So I would go to the Queenstown Public Library nearby, but there is only so much time you can spend in a library."
In the meantime, God was also stirring another fellow believer's heart – Cristin Talastas, a veteran Filipina caregiver who had worked in Singapore for more than two decades.
Cristin first met Audrey in her sleep.
"I had a dream of an old lady, and the Lord said to ask her to pray for my son. When I went to school, I saw Auntie Audrey sitting in the corner and I said, 'I think I dreamt about you, can you pray for my son?'" 
Audrey prayed along with Cristin until her son in the Philippines had the breakthrough he was seeking.
"I told God, 'It took you seven years to answer my prayer, but it is good waiting!"
Once Cristin had gathered a group of other caregivers and told Audrey, "We are ready", Audrey "immediately went to buy all these Bible study books. Everyone  has a book and it's easy because they can go home and work on their lesson plan. When we meet we discuss the notes they have written down.
"I told God, 'It took you seven years to answer my prayer, but it is good waiting!"
Caring for her grandson, she understood their plight as the main caregiver to a special needs child. 
"It can be very tiring; sometimes you feel like giving up. If they don't have the strength, wisdom and motivation from the Lord, it can be very difficult.  
"Even if the employers may be mean, they can look up to God and believe that their reward is not just in the salary, it is in Heaven, and for His Kingdom's sake.
"By encouraging them, I myself feel encouraged because at times I also have my meltdowns."
Audrey encouraged them to pray for their employers and each other as well.
"I wanted them to appreciate their own Filipino sisters. I would get them to come to pray for the group and edify one another. The goal is that we complement one another."  
Audrey had a motherly concern for each of the women.
"You are not sold to us, you are not slaves for us. Money is not the end of everything. We don't want you to go home sick. Go home healthy, minister to your families and share what God has done."
Who cares for the caregivers? 70-year-old Auntie Audrey does
"Trust in God's timing": Dr Lim Poh Lian, Medicine
Dr Lim was a young mother when she arrived in Singapore to work for the first time in 2003. Malaysian born and American citizens, she and her husband, Yap Vong Hin, stepped off the plane with three young children in tow, including a toddler from China, adopted barely a month before.
She also happened to be an infectious diseases doctor.
Within three weeks of starting work in Singapore, SARS hit. And her young family found themselves in the eye of the hurricane.
"It was probably the hardest six months of my life," says Dr Lim soberly. "We were fighting for our lives, working 80 hours a week in outbreak conditions. Apart from patients, I was taking care of doctors and nurses who were dying. I had never worked here before and it was a very harsh introduction to Singapore.
"The reality is that we are human and some of us will succumb. You can't love your own life more than the duty that God has given you."
"But I remember, in the middle of all that, walking into the hospital auditorium one day where they'd called a prayer meeting and seeing all these believers who were praying – people who had come from the community, from churches, to stand with us and pray for us. It was just such an incredible experience of grace in the midst of crisis.
"There was a real bond among the doctors and nurses and helpers who were working together – people who were basically standing in the gap to fight the outbreak."
Some might call the Yaps' move to Singapore untimely. But that thought never crossed the Yaps' mind.
"God was very much in the midst of it all. We had a very, very clear sense that the timing was providential. I felt like a fireman who had been training all my life and then 9/11 happened," says Dr Lim.
"I was literally only the sixth infectious diseases doctor who was at the hospital taking care of SARS patients."
Yap agrees. "In fact, we felt that we were here at the right time. Even though so many things were happening, we never looked back. Obviously there were concerns, but you just have to trust in God."
In fact, Dr Lim, who had studied and worked in the US for over 20 years, had been praying to move back to Asia.
"I was working with AIDs patients before this, and then I found that the only thing more stigmatising than being an AIDS doctor is being a SARS doctor!"
When Covid-19 struck, she once again found herself in the midst of the storm.
But she was undeterred.
Medicine, to the stalwart doctor, was equivalent to missions.
"The reality of being a doctor is that you have a duty to care for your patients, even at risk to yourself. I don't think of it as heroic. Someone has to walk with patients through the valley of the shadow of death. And the reality is that we are human and some of us will succumb. In a sense, you can't love your own life more than the duty that God has given you.
"God has given us not a spirit of fear but a spirit of love and power and a sound mind (2 Timothy 1:7). And we want to love God with all our heart, soul, mind and strength (Matthew 22:37)."
"We were meant to be here": SARS doctor who arrived in Singapore just before the outbreak
"When God calls, don't fear the risks": Kuik Shiao Yin, Thought leader
Former Nominated Member of Parliament (NMP), Kuik Shiao-Yin, is famed for her farewell note to the Singapore Parliament, where she urged politicians to do a better job at speaking plainly, and to limit their use of "fancy words".
It takes guts to say that to a roomful of seasoned politicians, including senior leaders of the country.
Her earlier Parliament speeches had also struck a chord with the public on social media.
The ex-parliamentarian's day job as co-founder of The Thought Collective was to nurture the next generation's leaders.
Between 2014 and 2018, she served two terms as a Nominated Member of Parliament.
But few know that she had turned down the role when first approached.
"My first response was, 'No, why would I want to do that?'
"I know that to be a good and faithful servant also means I have to steward the opportunities that come up in my life."
"I had all these assessments mentally: Parliament is only for certain types of people. I don't know anything about law or economics and blah, blah, blah."
No one could have faulted her for declining – at the time, Kuik was a busy new mother.
But then she stopped herself.
"I realised that the 'no' came from a place that didn't sit right with me," she said. "And when I thought it through, it felt very wrong to say 'no'.
"I had been teaching young people that, if an opportunity to do good shows up, they should take it.
"For myself, I know that to be a good and faithful servant also means I have to steward the opportunities that come up in my life.
"When I dug down deep, I realised the deepest reason was: I wasn't interested in getting flak online," she said with trademark forthrightness. 
"If I stood out, I would attract all kinds of criticism. Who wants to do that?
"That's when I knew I had to say 'yes'. 
"A 'no' would be dishonouring of every person who's had to put himself or herself out there.
"I thought to myself: Worse comes to worst, I lose face lah! And if I made a fool of myself, God is with me.
"The first year was a steep learning curve. I had to make sense of the Parliament jargon, lingo and the rules. No one gives you tuition for what to do in there. You just figure it out yourself. It's the same for God's will in my life."
"The fact that I had God in my life gave me a way to steer and navigate.
"The end point for me is to live in a way that, when I die, I'd hear God say, 'Well done, good and faithful servant.' I do not want to waste my life, I want to seek and create meaning in this world.
"I have since developed a stronger sense of personal agency. It was God's gift to me. I know that He has my back even as I take risks.
"If it wasn't for my faith, I would have a significantly boring life!" she mused.
"Now God is the foundation that I always go back to, and the destination that I want to reach."
"No one gives you tuition on what to do in Parliament!": Kuik Shiao-Yin on taking risks for God
If you have enjoyed reading Salt&Light...
We are an independent, non-profit organisation that relies on the generosity of our readers, such as yourself, to continue serving the kingdom. Every dollar donated goes directly back into our editorial coverage.
Would you consider partnering with us in our kingdom work by supporting us financially, either as a one-off donation, or a recurring pledge?
Support Salt&Light